Arizona Cactus Classic: Games to watch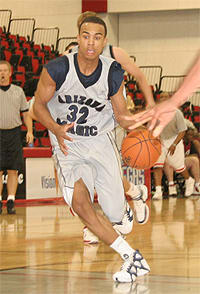 The Arizona Cactus Classic kicks off on Friday, May 19th, at 6:00pm at McKale Center on the University of Arizona's campus. There will be four sessions of games on Friday night with the last one starting at 9:30pm. All games will be played at either McKale Center or Bear Down Gym.
On Saturday morning, games begin at 9:00am and will run until roughly 10:50pm. The last game of pool play competition is at 2:50pm and the single-elimination tournament will begin at 5:00pm.
Each team that advances past the first round will have one more game on Saturday. By the end of the day, there will be just eight of the 32 teams left standing.
The Elite Eight begins at 9:00am on Sunday morning and continues at 10:10am. The Final Four will be underway at 12:00pm and the championship game is set for Sunday at 2:00pm.
GOAZCATS.com will be looking ahead to the Cactus Classic for the next few days and to start our previews off, we'll look ahead to some of the best matchups in pool play.
Circle of Success vs. H-Squad: Saturday, 9:00AM – McKale Court 2
We'll be getting our first look at UA prospects
Solomon Alibi
and
Joseph Katuka
, who play for Circle of Success. They play against a loaded H-Squad that has and 2008 recruit
Troy Gillenwater
, among several others.
Arizona Magic vs. SoCal Razorbacks: Saturday, 10:10AM – McKale Court 2
SoCal All-Stars vs. TKO: Saturday, 11:20AM – McKale Court 2
Pump N'Run Elite vs. Total Package Red: Saturday, 12:30PM – McKale Court 1
EBO/EA Sports vs. Nike California Hoops: Saturday, 12:30PM – McKale Court 2
Houston Hoops vs. Double Pump Elite: Saturday, 2:50PM - McKale Court 3
There won't be a dull moment of basketball this weekend at the Arizona Cactus Classic. However, the games above are ones that UA fans definitely shouldn't miss.
We'll continue our Arizona Cactus Classic preview throughout the week.

Click
Here
to view this Link.